Francis M Bunnelle
Born: 22 Mar 1859
Died: 03 Jun 1931
Bio:
1930 census Clinton, Greene Co, AL shows Francis age 71 married at age 30 and Annie age 67 married at age 26. We could not reach a third stone in these trees, which may be Annie.
Burial Row/Column:
52/25
More about Burial:
Woodmen of the World

Burial Notes: Francis M Bunnell was son of Reuben B. & Martha Ellen Bunnell of Pickens Co., AL.Grandson of Russell R.& Lucinda Nash Bunnell. Another son of F.M.is mentioned in Deaths, Marriagesof Pickens Co.

Click to view/add notes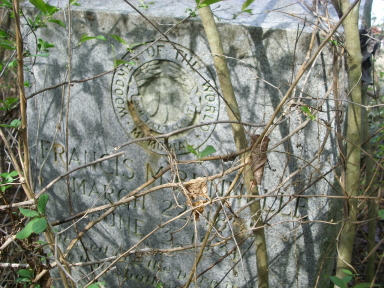 Francis M Bunnelle (March 2008)
Francis M. Bunnelle March 22, 1859 June 3, 1931 Blessed are the pure in heart for they shall see God.