Dora Cook
Born: 28 Jan 1851
Died: 13 May 1926
Burial Notes: Dora is my great grandmother. Her death certificate says her birthdate is July 28, 1857. This date also aligns with her age as given in the 1870 and 1880 census.

Click to view/add notes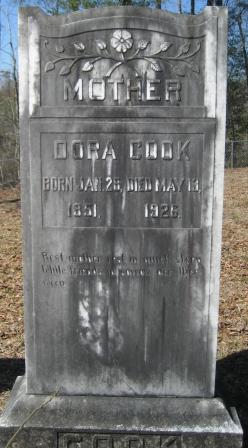 Dora Cook
Rest nitgerm rest ub quiet sleep While friends in sorrow oer thee weep.