Thomas Caufield
Born: 1788
Died: 12 Jan 1859
Burial Notes: Thomas was the son of Henry G. Caufield & Mary Castle Caufield. He was the husband of Mary Ann Watson Caufield. They were married in 1820 in Derry Co., Ireland.

Click to view/add notes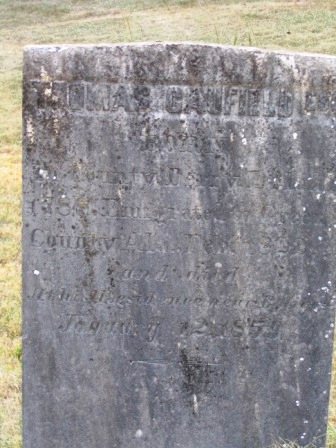 Thomas Caufield
Born in County Derry Ireland 1788. Emigrated to Greene County, Ala. Feb. 1822 and died at his residence near Boligee January 12, 1859.